Hey,
we're
Maison Mathis
'voco Dubai The Palm'
We deliver the finest cuisines from the Heart of Europe to the Middle East. Premium, Fresh, Simple & Honest. Just good food prepared with love and passion.
We love food. We love life.
All good food comes with a story.
It tells the story of its past, its present and its future.
We bring you our food and our story from breakfast to lunch, over afternoon coffee to dinner, just good European food prepared with love and passion, the way our mothers and grandmothers used to prepare it for us.
In bread we trust.
We are proudly offering an on-site bakery, expertly roasted coffee and home-made delicacies to residents and wider community.
Everything is home baked from scratch, every day, right there on the premises.
Maison Mathis
Our Story
Maison Mathis pays tribute to the rich heritage of European food culture. Inspired by the best European cuisines, it's a place where we treasure and share our culinary legacy. Just like our grandmothers did, and their grandmothers before them, we continue to honour the European love for good food. Why? Because we adopt the 'joie de vivre' take on life – "the pleasure of enjoying life, the joy of sharing good times and beautiful things."
Maison Mathis
Our Bakery
Bread is undoubtedly at the center of Maison Mathis, as guests are immediately TREATED to the sights and smells of the on-site bakery. Open from 6:30am each morning, a breakfast of Pain Perdu, Patisseries and Belgian waffles can be enjoyed in a home away from home, à la Maison. Just remember those little bakeries and grocers from the fifties? The inviting aroma of fresh bread, the bright colours of fresh fruit and vegetables... Time went slowly, and life was easy... Well, we at Maison Mathis re-creates that feeling! Delicious, fresh, homemade bread. The kind of bread someone got up for in the middle of the night, standing elbows-deep in dough and flour, kneading, slapping and punching it into perfection. The kind of bread you can't wait to get your hands on so you can crack open its crispy exterior and sink your teeth in the soft goodness that has risen to its supreme texture on the inside. Out of respect for our traditional recipes, everything is home baked from scratch, every day, right there on the premises.
Maison Mathis
Our Food
At Maison Mathis, the hungry guest will be indulged by an extensive selection of fine European food. All-time classics are prepared the way our grannies cooked them. Lesser-known recipes from the past are brought back to life. Honest and authentic preparations will boast full flavours and perfect portions. Maison Mathis is an ambassador of European food culture, but with a surprising contemporary and international twist, all dishes and products pay tribute to the good life.
In these complex times of too many choices and too little time, our perception of living – and eating – is slowly starting to change. More than ever, we long for the simple things in life. In search of something genuine, people all over the world turn to a familiar comfort of the past: the love of good food, enjoyed in good company
Le Déjeuner at the Maison
Monday to Friday, 1pm – 4pm
Enjoy a delicious 2-course lunch at the Maison for just AED 110, including 1 soft drink.
Every Sunday, 1pm – 9pm
Immerse yourself in a feast of tenderly slow-roasted beef, lamb, or chicken, complete with traditional garnishes, Yorkshire pudding, and an array of savory sauces, all while you enjoy live guitar entertainment from 1PM to 4PM featuring Kane Smith @k9guitar.
Whether you're sipping on refreshing beverages or going for unlimited drinks, your taste buds are in for a treat!
Soft (One Drink): AED 129
House Grapes & Hops (One Drink): AED 149
Unlimited House Grapes, Hops & Spirits (Two Hours): AED 229
Sunday to Thursday: 12PM – 9PM
Friday & Saturday: 2PM – 6PM
Discounted prices on selected beverages
Every Monday, all day long
Indulge in endless rib goodness and sip on free-flowing house beverages starting from AED 120 per person.
Let the feast begin!
Every Saturday from 1PM to 4PM
Get ready to brunch in style with a delightful array of dishes paired with bottomless drinks, all while enjoying live band entertainment featuring the singer Natalie @inatulia and saxophonist Alex @alexchkanoff.
Brunch packages per person
Maison Soft – AED 250
M/M House – AED 350
Maison Superior – AED 450
Kids – AED 75
IHG One Rewards Members enjoy a 25% discount.
Keep the good times rolling with our special Buy 1 Get 1 Free on your favorite drinks from 4PM to 7PM. The celebration keeps going with a DJ in action from 7 PM to 11 PM.
Santa's Brunch & Gingerbread House Making
December 17, 2023 | From 1PM to 4PM
Savour the season with a delectable buffet feast, featuring live stations, succulent BBQ meats, crisp salads, irresistible desserts, and free-flowing drinks along with a live duo band entertainment that will keep the festive atmosphere lively.
Bring your little ones for gingerbread house treats and a special kids' menu. Don't forget the Christmas tree lighting event from 4PM to 6PM.
Soft: AED 250 | House: AED 350 | Bubbly: AED 450 | Kids aged 6-12: AED 175
Secure your spot with our early booking offer and get a 15% discount until November 30, 2023.
December 31, 2023 | 8PM – 2AM
Step into a night of elegance and excitement filled with a delectable sharing set menu and free-flowing drinks.
Immerse yourself in the rhythm of music by the Live Duo Band, let a magician dazzle you with their tricks, and dance to the beats of the Live DJ.
As midnight arrives, behold the sky aglow with the mesmerizing fireworks display from Ain Dubai and JBR.
Indoor – Soft: AED 550 | House: AED 750 | Premium: AED 900
Outdoor – Soft: AED 800 | Premium: AED 1200
Kids aged 6-12: AED 400
Secure your spot with our early booking offer and get a 15% discount until November 30, 2023.
December 25, 2023 | 1PM – 4PM
Make this day truly exceptional and savour the festive season with our lavish Christmas buffet, live food stations, and endless beverages along with a lively duo band and a range of engaging activities for your youngest members, including carol-singing, kids' face painting, and special loot bags.
Extend the festivities with DJ tunes playing from 7PM to 11PM and dance the night away!
Soft: AED 350 | House: AED 450 | Bubbly: AED 550 | Kids aged 6-12: AED 175
Secure your spot with our early bird booking offer and get a 15% discount until November 30, 2023.
Christmas Takeaway Specials
Available from 24th till 26th December.
Serves 8-10 people approx.
Last order before 19th December.
Christmas Turkey
5kg Christmas turkey with all trimmings – AED 850
5kg Christmas turkey without trimmings – AED 600
Pork Gammon
2kg roasted pork gammon with all trimmings – AED 850
2kg roasted pork gammon without trimmings – AED 600
Christmas Log
Sweeten up your Christmas dinner with one of our M/M 1kg Christmas log – AED 100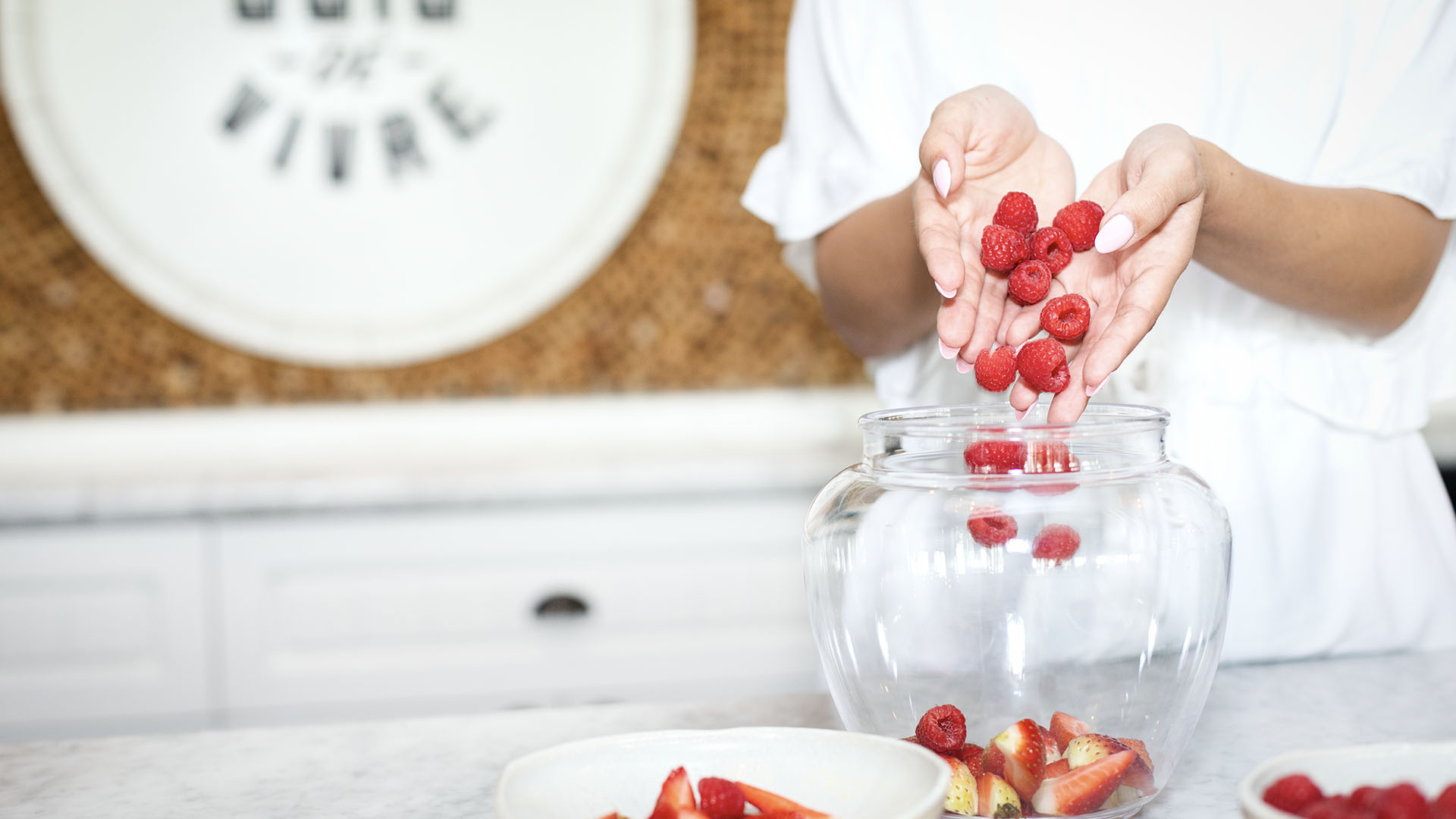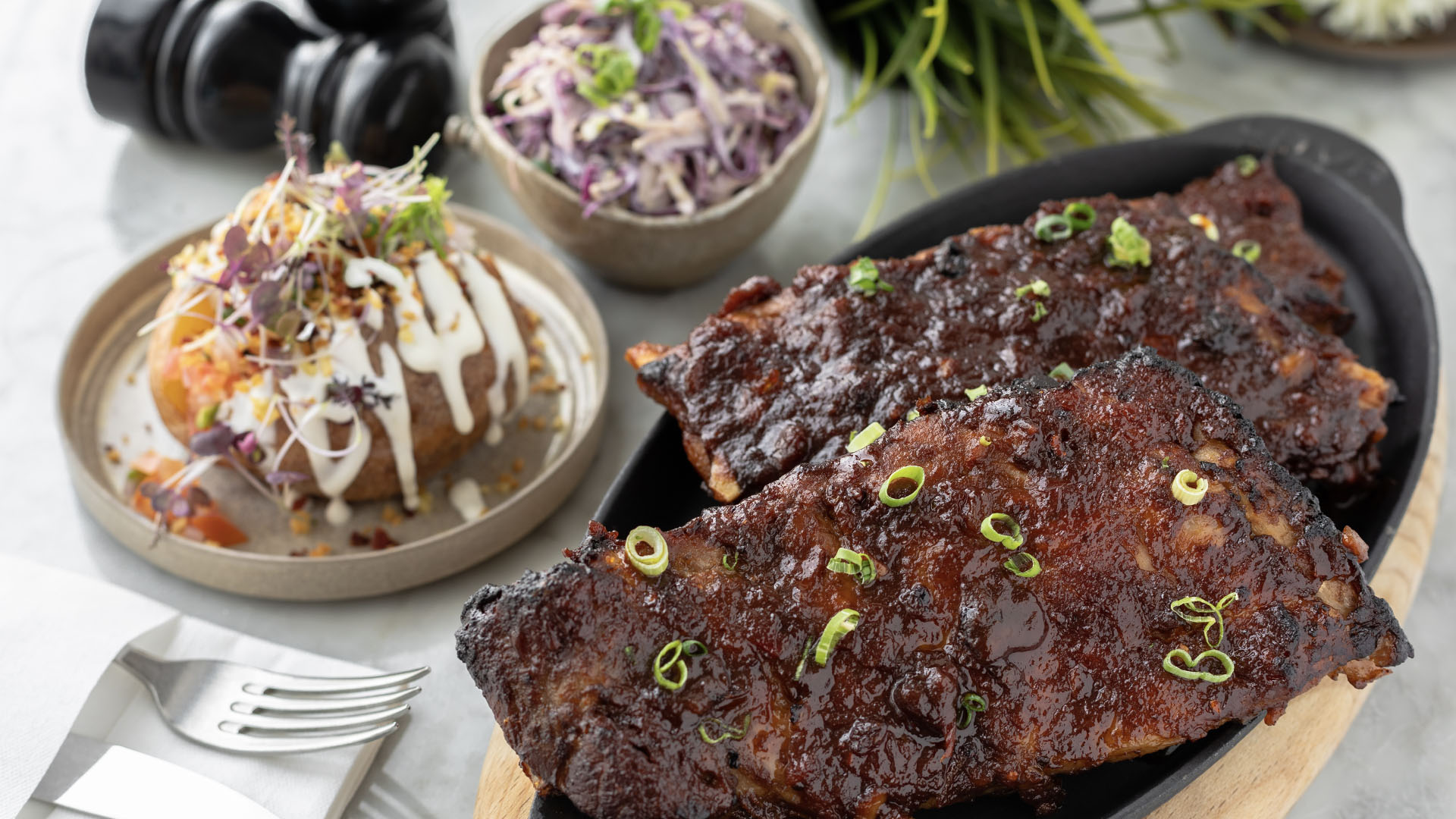 Get in touch
Opening Hours
Monday – Thursday, 6:30am – 12am
Friday, 6:30am – 2am
Saturday, 7am – 2am
Sunday, 7am – 12am

Address
voco Dubai The Palm
Palm West Beach
Palm Jumeriah
Dubai
Social media